Sal Valente, RFC®, RICP®
"Listener, Planner, Problem Solver"
Those are among the many roles Sal plays in his clients' lives. For over 10 years, he has studiously addressed the full spectrum of financial dilemmas for his clients. Knowledgeable, personable, and caring, he first listens to your priorities and objectives, then analyzes your assets, risk tolerance,time frame, and retirement income requirements before formulating your actionplan.
To better resolve his clients' financial issues, Sal has qualified as both a Registered Financial Consultant (RFC®) and a Retirement Income Certified Professional® (RICP®). Both designations require extensive experience, study, testing, adherence to a Code of Ethics.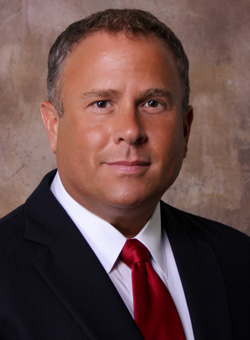 Outside the office, Sal unwinds with exercise, reading, golf, sports, and travel. He is a loving husband to Sara, a devoted father of three, and a man who will always put your interests first and foremost. Always. you want to inquire about a relationship with a professional who takes as much pride in your success as you do, contact us today for a complimentary, no-obligation appointment. It's your future and your move.
The Valente Group Wealth Management focuses on wealth management and financial planning for retirees, pre-retirees, executives, and business owners. Our education and experience include the intricacies of converting your savings into retirement income you won't outlive, finding ways to reduce your taxes, choosing when to claim Social Security benefits, addressing health and long-term care coverage, and funding your children's educations. Most importantly, we explain our recommendations in every day language and to your satisfaction before letting you decide your course of action, pressure-free.
Our objective is to provide you a worry-free retirement in an uncertain environment comprised of market volatility, inflation, increasing life spans, and escalating health care costs. That's why we take the time to develop a strategy to help get you where you want to be in retirement, when you want to be there, while striving to avoid the many potential potholes along the way.
Unlike stockbrokers, bankers, mutual fund reps, insurance agents and other "advisors", we are stubbornly unaffiliated. That means we work for you, not a profit-based corporation. That means our advice is unbiased, unrestricted to proprietary products, and untainted by sales quotas. That means, you work with an independent wealth manager who follows a rigorous fiduciary standard (ask us what that means) and knows you by name, not by account number.