"As seen in the 6/29/2015 edition of Forbes Magazine"
NEW YORK FINANCIAL LEADERS
Taming Retirement's Most Complex Issues
Retirement is supposed to be the easiest, most carefree time of life. It can be, if the proper foundation is laid first. A lifetime of work and wealth accumulation is half of that foundation; the other half is an all-points financial plan for retirement itself.
In truth, it takes an uncommon degree of knowledge to fully plan for life after the flow of income stops. Few individuals, financial advisors included, are truly up to the task.
Salvatore "Sal" T. Valente III, RFC®, RICP®, president and CEO of the Valente Group LLC, is one of those select few. Thanks to his ongoing professional education, he is uniquely poised to address all manner of issues and risks associated with retirement.
"I've studied in depth everything pre-retirees and retirees must consider," Valente says. "My practice focuses on retirement-specific topics that most advisors feel ill-equipped to handle. As a result, I can help clients plan for every facet of this new stage of life."
Easing Concerns Across the Board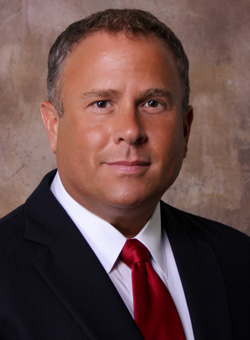 Conventional wisdom about achieving financial security in retirement continues to change. Market shifts, longer life expectancies, rising health care costs and roughly 10,000 baby boomers retiring every day – these are the realities pre-retirees, retirees and their advisors must face.
Valente is attuned to them all, taking care to address his clients' most pressing questions in these key areas of concern:
Withdrawal rate. "How can we ensure we won't outlive our money?"
Tax strategy. "What's the most tax-efficient way for us to begin withdrawing assets?"
Senior housing. "Where will we live when we retire? Should we use our home as an asset for a reverse mortgage?"
Medicare. "What coverage and benefits can we expect?"
Social Security. "When should we claim? Should we take a spousal benefit? Will Social Security be there for us?"
Long-term care. "What type of insurance plans should we consider? How can we protect our assets if we move into a nursing-care facility?"
Trusts and estates. "Which type of trust is most appropriate for us? What should we do to ensure our heirs get the most available assets?"
Clients' biggest question of all, Valente says, is one they usually don't raise. Yet he tries to put it to rest early on.
"Pre-retirees and retirees wonder whether the advisor in front of them is trustworthy. Because we operate as fee-only, independent fiduciaries, clients have no doubt we're committed to their financial interests alone."
Why Being a Fiduciary Matters
By law, traditional broker-dealers must make suitable recommendations for investors – not necessarily the best recommendations. Commission size, rather than client benefit, can dominate the product selection process.
"As a Registered Investment Advisor, I have a fiduciary responsibility to my clients," Valenete says. "That means I must recommend the best and least costly solutions in the market, and I must be able to prove they are best. Frankly, I couldn't imagine operating any other way."